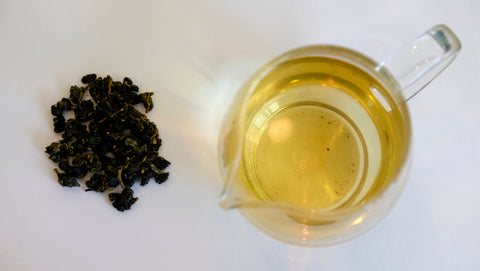 Heavenly Oolong
Our highest altitude tea, hailing from the historic Ali Shan region of Taiwan. This tea is smooth, creamy, and floral - virtually everything we look for in a lighter oolong. Given the farm's high altitude and perpetual mist, this tea is high in Theanine and imparts a mellow, contemplative state of mind. It is best enjoyed in the afternoon with a book or friend. It can also be cold brewed for hot summer days.
Altitude 
2300m
Origin 
Ali Shan, Taiwan
Weight 
50g


Brewing Instructions
Amount
 1 teaspoon (only use a little, these leaves will expand!)
Temperature
212℉
Western Method
4 oz water, 120 seconds. For subsequent brews, less steep time is required.
Gungfu Method
90 seconds for first brew, 30 seconds for subsequent brews