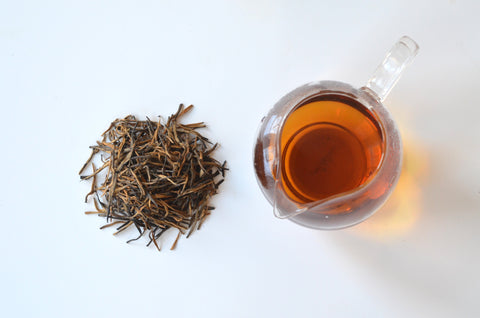 Golden Black Needle
Hearty with notes of flowers and honey. This tea is composed only of the buds of the tea plant which are especially high in nutrients. Despite the leaves, there is nothing thin about this flavorful black tea.
Altitude
1600m
Origin
Menglian, Yunnan
Weight
50g
Brewing Instructions
Amount
2 Tablespoons
Temperature
200 ℉
Western Method
4 oz water, 20 seconds. Makes many cups.
Gungfu Method
5 seconds for first brew, increase steep time 2 seconds for subsequent brews.