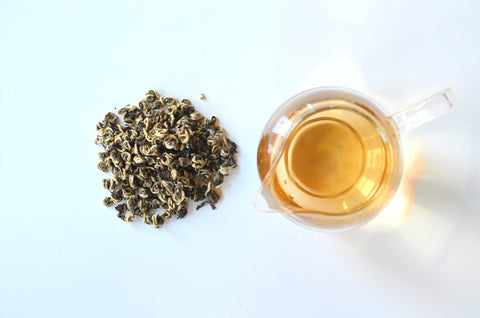 Rolled Green Tea
Unlike green tea you might be used to, this savoury green tea doesn't need honey or other sweet additives to make it flavorful. Notes of honeycomb and umami. Finishes with a pleasantly cloying effect that leaves you refreshed and your palate satisfied.
Altitude
1600m
Origin
Menglian, Yunnan
Weight
50g
Brewing Instructions
Amount
2 Teaspoons
Temperature
175 ℉
Western Method
4 oz water, 20 seconds. Makes many cups.
Gungfu Method
5 seconds for first brew, increase steep time 2 seconds for subsequent brews.