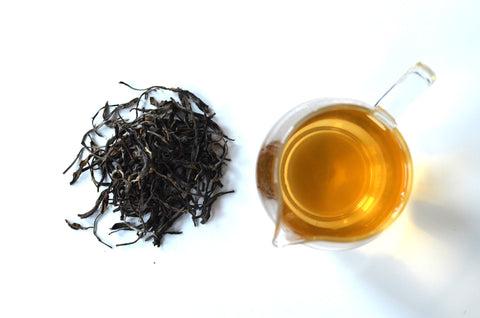 Ancient Tree Raw Pu-er
The red wine of tea; it's aromas are as dark and mysterious as the leaves themselves. If there is one tea that best represents Lost Tea, it is the ancient plants this tea comes from, formerly forgotten, now available through Lost Tea. A sophisticated, concentrated tea.
Altitude 
1700m
Origin 
Bulang Mountain, Yunnan
Weight 
25g


Brewing Instructions
Amount
2 Tablespoons
Temperature
212℉
Western Method
4 oz water, 20 seconds. Makes many cups.
Gungfu Method
5 seconds for first brew, increase steep time 2 seconds for subsequent brews.